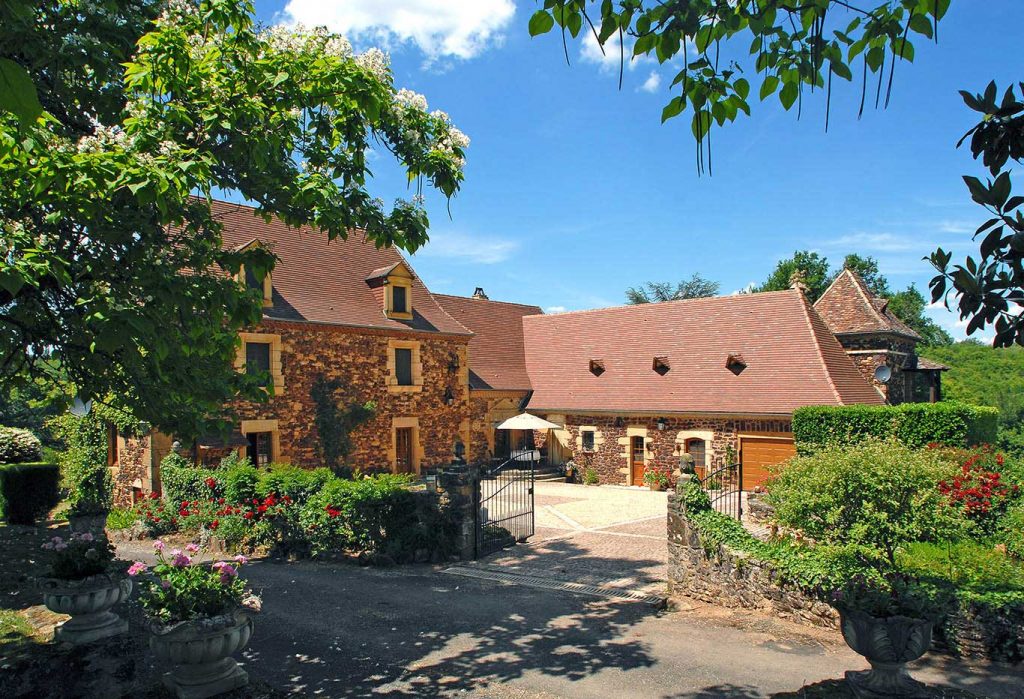 Domaine de Pessel can sleep up to 18 people in 8 bedrooms.
Different retreats and events demand flexibility in terms of privacy, seclusion, and exclusive use of facilities. There remains plenty of space even at maximum occupancy, but for retreats where intimacy and quiet time are paramount, we limit attendees to 6 or 7 participants.
Your accommodation is in well-sized, comfortable bedrooms; all are doubles so you can choose to bring your partner or share with a colleague, friend or fellow participant, and they can be used for single occupancy if required, with plenty of bathrooms for all. The rooms are spread between the main house – Le Manoir; the self-contained tower or pigeonnier – La Tour Pessel; and the two enchanting detached self-contained cottages – Grand Pessel and Petit Pessel.
Le Manoir de Pessel
There are 3 guest bedrooms in the main house. Le Manoir is pictured above and there is more about our house at Manoir de Pessel.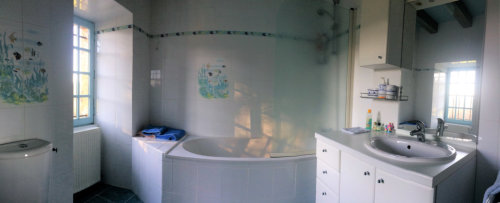 La Tour Pessel 

La Tour is a self-contained former pigeonnier with its own entrance – it is attached to the main house, and has beautiful views.
Petit Pessel
Petit Pessel is a fairytale-like cottage reminiscent of The Hobbit; self-contained with a living room/kitchen/dining area plus a large bedroom with a double and single bed.
Grand Pessel 
Delightful 2-bedroomed cottage with Perigourdine architecture, kitchen, large living room.